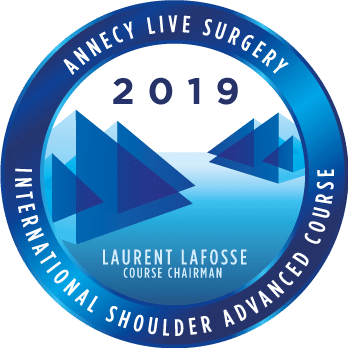 COURSE
Annecy Live Surgery 2019
The 8th Annecy Live Surgery International Shoulder Advanced Course will be held in Annecy from the 6th to the 8th of June 2019.
Every two years since 2005, this unique event aims to show the most up-to-date techniques, to learn how to approach different situations and difficulties, all managed by the best experts and moderated by each other.
For this 8th edition, 36 live surgeries will be shown live.
Don't forget to book a furnished studio or furnished studio apartment, Le Royal is located only 2km away from the event!
Learn more: https://www.lafosseshoulder-annecy.com/