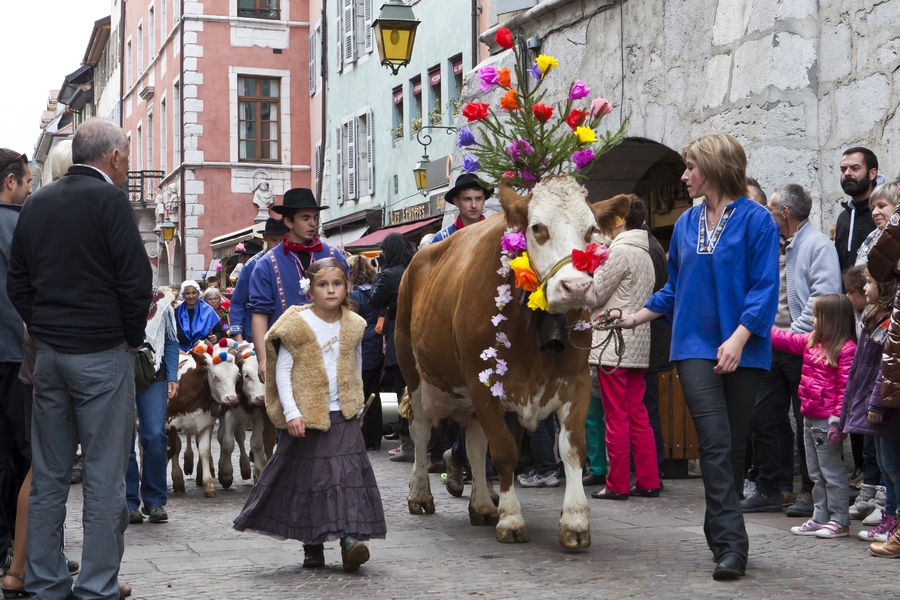 OUTING IDEA
Retour des Alpages 2019
The return of the herds from the mountain pastures where they spend the summer is a great traditional and folk festival in the beautiful town of Annecy.
For locals it is the time to celebrate the arrival of the autumn.
An opportunity to discover old trades and savour the delicious specialities of the area.
From 10/12/19 to 10/12/19